South Carolina is an amazing state. It is known for its breathtaking landscapes that are peppered with glistening lakes, gorgeous trees, sandy coasts, and towering mountains. All of these natural elements makeSouth Carolina not only a popular tourist destination but also a great place for unforgettable rides.
Read on to learn about some of what we consider to be the best motorcycle rides in South Carolina.
Use these links to jump to a specific section:
Caesars Head
Total Drive Time: ~25 minutes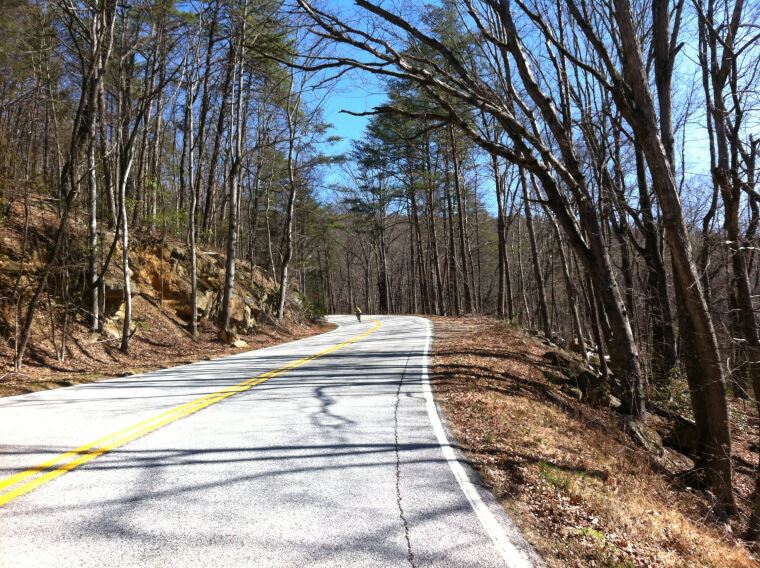 This ride is a great choice for those who love forest scenery in the summer or vast landscapes in the fall and winter. The ride starts at the bottom of Caesars Head State Park and ends at the top of the mountain in the park. Riders can experience the thrill of climbing the mountain as they get to experience the many amazing sights along the way.
The road itself is fairly twisty and smooth. However, there may be some looser spots on the road that need to be paid special attention to when riding. When riding the road, be prepared for a good challenge that includes tight hairpins, sharp turns, and a few sweepers.
To get to this ride, you can start at Cleveland, SC. From there, go north on Highway 276 until it splits into highway 11 and highway 276. Follow the highway into Caesars Head State Park and continue on that path until you reach the top of the mountain. If you want to continue on the ride, you can keep going on the road into North Carolina.
As for amenities, you can find restrooms, a gift shop, and some small snacks and drinks at the top of the mountain. If you are looking for gas or an actual sit-down restaurant, you would need to either backtrack or continue on into North Carolina to find one.
Cherokee Foothills Scenic Highway
Total Drive Time: ~ 4 hours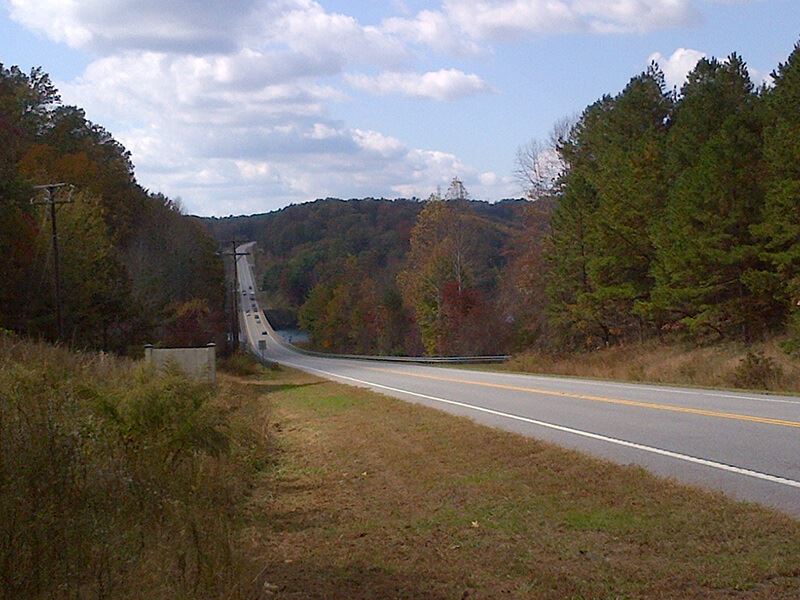 If you are looking for a ride that will give you beyond-belief views of mountains, waterfalls, forests, rivers, lakes, and tons of wildlife, then this ride is calling your name. As you may have guessed from the name, this ride will take you through historic Cherokee Indian areas that will bring to mind all the history.
The ride itself offers even more beyond the amazing surroundings. Experience fun twists, turns, dives, and climbs as you traverse this road. The quality of the roads is very high and is very easy to ride on with confidence. The combination of a fun road and gorgeous nature is the main reason why many riders love this road.
To get to the Cherokee Foothills Scenic Highway, start at Gaffney, SC and head north on Route 11. Keep on this road until you pass by Keowee Taxoway State Park and the road joins with Route 130/37. Hop onto Route 130/37 heading north and then take Route 413 to Sumter National Forest. Eventually, you'll come to Route 107. Take Route 107 and head south and pass through the town of Walhalla. Look for Route 11 and go until Interstate 85.
As you ride this route, you can come across various state and local parks, local stands and vendors, and even lakes with fishing and boating. Larger shops and restaurants are lacking though, so please keep that in mind if you prefer to stop in at those on your rides.
Lake Murray (Murray Loop)
Total Drive Time: ~1.5 hours
Need a relaxing ride that offers lake views? Lake Murray is a popular ride that provides exactly that. Riders get to enjoy a serene loop around Lake Murray that would make a great ride for a comfortable spring or fall day.
The road for this ride is smooth, but does contain some light stops along the way. It is a great choice for beginner riders who enjoy being able to ride and stop and rest momentarily. As you make your way through this loop, you will even cross a dam that provides amazing sights — especially if you cross at sunset.
To ride this loop, start in Lexington, SC and hop onto highway 378. Keep on this road until you can switch to Route 391. Follow 391 until you reach the town of Prosperity. Here, you will switch to Highway 76 and continue on that until you pass through White Rock. You'll then merge onto Route 6 and head south. You can keep following Route 6 all the way to Lexington to complete the loop.
There are plenty of stops along the way for gas, food, and restrooms. So riders who are worried about not having access to plenty of amenities along the way should not need to worry about this ride.
Savannah River Site
Total Drive Time: ~3 hours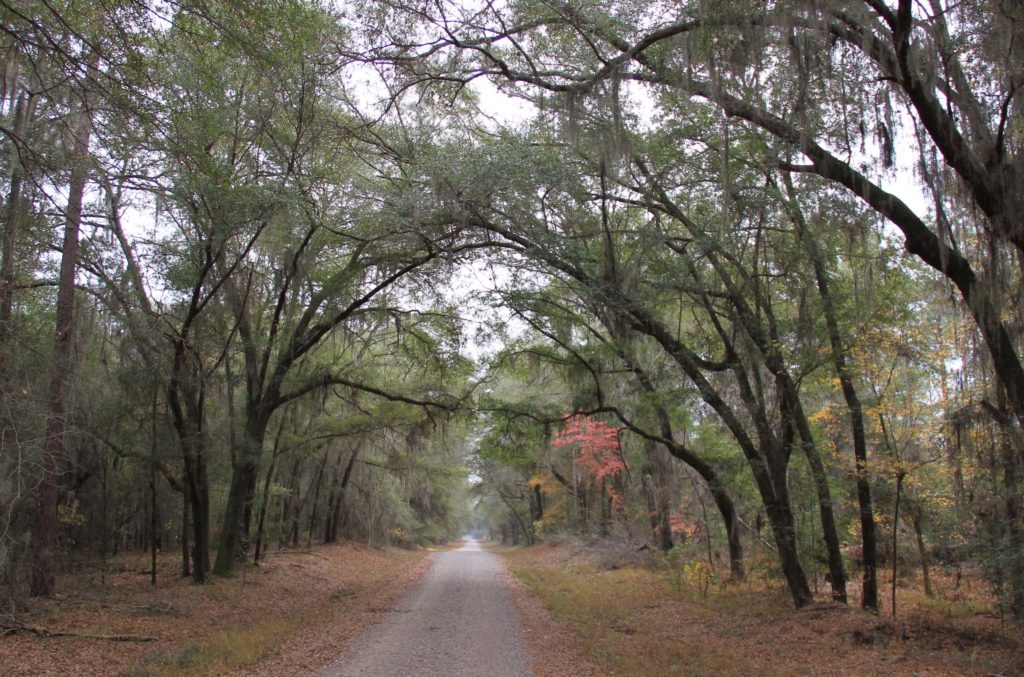 This ride parallels the border between South Carolina and Georgia, so it is perfect for those who want to visit both states during one ride. This route will take you through rural areas that feature forests, lakes, rivers, parks, and historical areas. It is a great trip for a free weekend during nice weather.
The road features a nice mix of flat surfaces, straights, and sweeps. The traffic is very light so you can enjoy the ride without concern about those around you. The asphalt is very smooth and in great condition, so that is another issue riders won't need to stress over. Thanks to these conditions, this route is a great choice for beginner riders or even experienced riders who want a relaxing, enjoyable ride.
To ride this route, start at in Savannah, GA and head north on Highway 17 through Hardeeville. This will take you out onto highway 321. Follow 321 until you reach Estill and then switch to Route 3. Continue on Route 3 until you reach an intersection where you can take a left onto Route 125. Merge onto Route 125 and continue along that road until you reach North Augusta, SC.
Since this route is fairly rural, amenities can be scarce. However, there are multiple points where you will pass through towns that have gas, food, and other spots you can get off your ride and relax a bit.
The Motorcycle Law Group is Here for You
Whether you're just looking to enjoy a newscenic route for a motorcycle road trip, information about statutes and legislation, or legal representation, theFirm That Rides™ understands the unique situations that motorcyclists face every day. We also understand that negligence doesn't just affect motorcyclists. All of our motorcycle attorneys areskilled trial lawyers with the experience to help you or a loved one if you have been injured inVirginia,North Carolina,South Carolina,Georgia, orWest Virginia. Whether you in a car, truck, or amotorcycle,contact our attorneys today for assistance or call(855) 529-7433!