Home to beautiful mountains, seaside vistas, thriving agriculture, and delicious barbeque, North Carolina is a hot-spot destination for many who seek an amazing vacation. Little do most people know though, North Carolina also has over 80 amazing motorcycle rides! These rides will take you through expansive mountains, gorgeous plateaus, over rolling hills, and even through exciting wetlands.
Read on to see some of our favorite rides!
Use these links to jump to a specific section:
Tail of the Dragon
Total Drive Time: ~45 minutes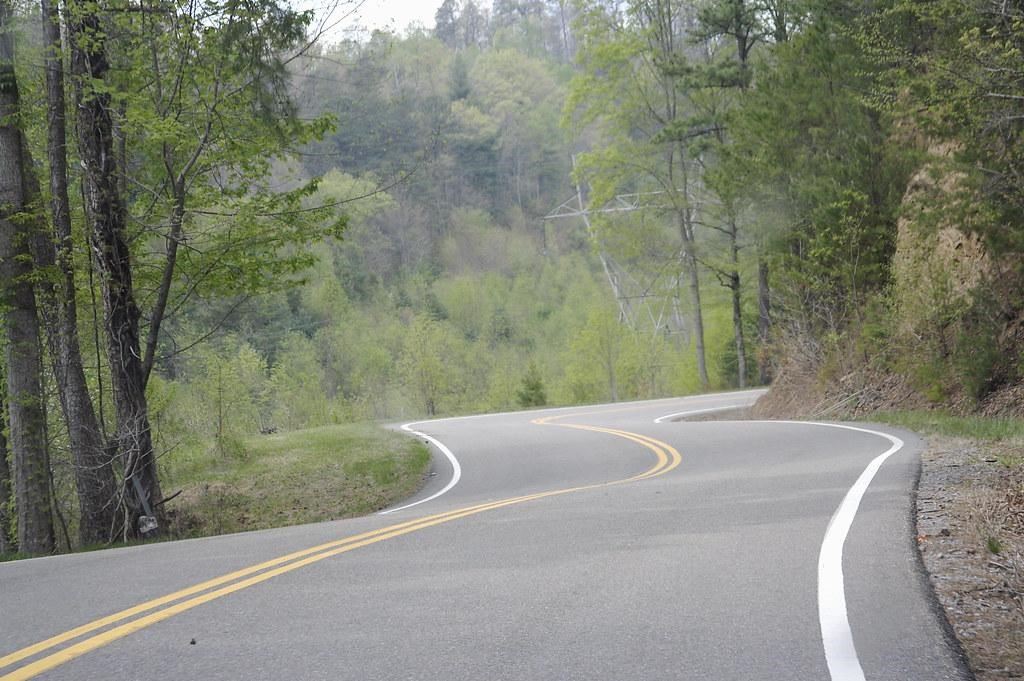 The Deal's Gap, which is also known as "Tail of the Dragon", is one of the most well-known rides throughout North Carolina. It is famous for having over 300 curves within the 11 mile ride
alongside The Great Smoky Mountains. Due to this, this ride can be a challenge for all levels, but due to the short length it is accessible to any rider.
Finding this ride, which is part of US Hwy 129, can prove to be tricky due to its short size and the fact that it actually starts in Tennessee, but ends in North Carolina. The two closest towns to this ride are Tallahassee, TN (north end of the ride) and Tapaco, NC (south end of the ride). It is recommended to use a map application online to find exactly where this ride begins and ends.
Once you are on this wild ride, get ready for the curves! These curves will allow you to swerve your way through lush evergreen mountainsides. Beginners should take care when taking these curves. However, experienced drivers can comfortably take all the twists and turns while enjoying the scenery. The road itself is very well kept due to how many riders are driven to experience this ride!
A nice bonus is that along this ride there are some great amenities such as an overlook, a hotel, a gas station, and a grill where you can grab some food. So as you brave the curves and feel the need to take a break or just want a great view, there will be chances for you to do so.
Blue Ridge Parkway
Total Drive Time: ~72 hours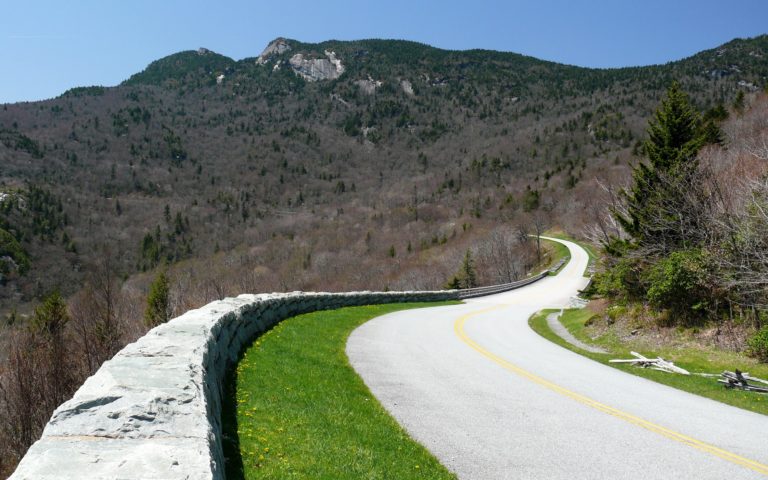 Next up, we have the Blue Ridge Parkway which is a lengthy 469 miles ride that has one end in Virginia and the other in North Carolina. Many people love to take a weekend to drive the entire 469 miles, but some tack on an extra day or two to give them time to enjoy the sights and attractions along the way.
To start this ride on the northern Virginia side, take Interstate 81 towards Staunton, VA and then head east on Interstate 64 towards Waynesboro or Afton, VA. Once there, just follow the signs for the Blue Ridge Parkway. If you want to start this ride on the lower end, head to Asheville, NC and there should be an entrance onto the Blue Ridge Parkway there.
The Virginian portion of this ride features many amazing countryside views and even some Civil War battlefields! As for in North Carolina, the ride leads mostly through The Great Smoky Mountains so you get access to unforgettable mountainside views. While driving along enjoying the scenes, there are multiple small towns where you can enjoy food and lodging. Be sure to enjoy your time along this amazing ride!
Cherohala Skyway
Total Drive Time: ~3.5 hours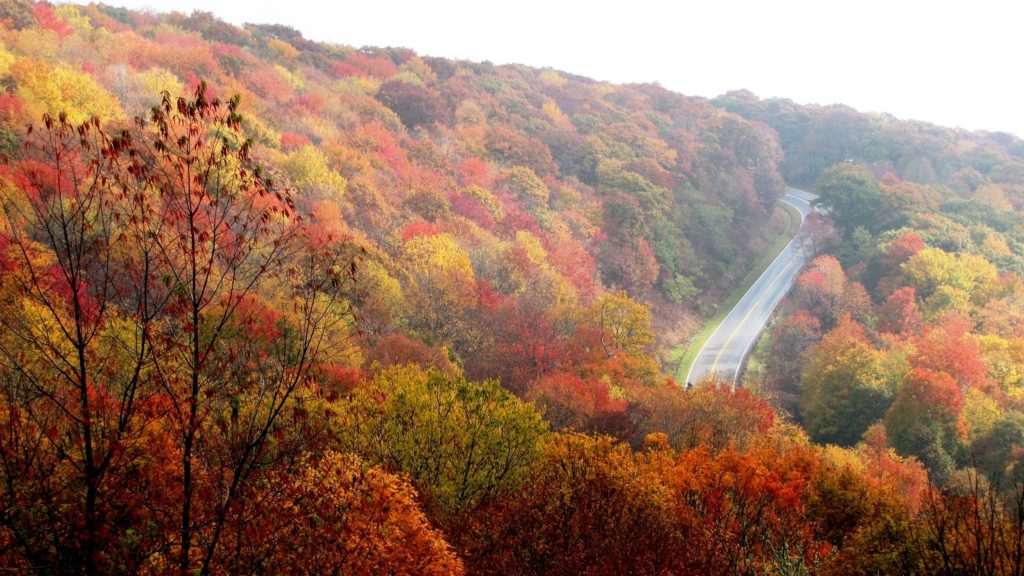 Enjoy the open road and blue skies by hopping onto the Cherohala Skyway which boasts a hearty 45 mile ride. This ride has great quality roads, breathtaking mountain vistas, and enjoyable curves scattered throughout the ride. This is a ride that riders of any level can thoroughly enjoy.
To access the Cherohala Skyway, make your way down to Tellico Plains, TN which can be found about 25 miles south of Interstate 75 near Knoxville. Then, take Highway 165 East towards the TN/NC border. From there, you should be able to take a right onto the Cherohala Skyway.
While the roads are maintained incredibly well and the views are amazing, be prepared for a lack of amenities. There are a few bathroom stops along the way, but anything resembling food or gas stations are missing along this route. Keep that in mind before you enjoy this ride.
Copperhead Loop
Total Drive Time: ~ 2 hours
Once known as a secret ride to North Carolina locals, the Copperhead Loop has risen to become an incredibly sought after ride. The Copperhead Loop is a 77 mile ride that provides awe-inspiring nature scenes, a challenging and satisfying road with a fair amount of enjoyable twisties, and incredibly easy access points. This ride can be easily tackled in an afternoon, but many riders prefer to savor the ride and stop along the way to see the many points of interest that dot the Copperhead Loop. There are even posted speed limit signs throughout the loop so you can drive without worrying about the law!
As mentioned above, access to the Copperhead Loop is very easy as it is minutes away from the Asheville Regional Airport. From Interstate 26, take exit 40 towards Bervard, NC and go 16 miles on NC Rt. 280 south until you reach Pisgah Forest, NC. Once there, go on the following roads to complete the loop. Hop onto US 276 North, then switch to NC 215 South, and then take US 64 East back to where you began.
As for amenities along this ride, there are some accessible gas stations and restaurants so riders can easily take a break and refresh when the time comes. Be sure to take your time on this ride, enjoy the road, and take a break when necessary.
The Motorcycle Law Group is Here for You
Whether you're just looking for anew scenic route for your next motorcycle road trip, information about statutes and legislation, or legal representation, theFirm That Rides™ understands the unique situations that motorcyclists face every day. We also understand that negligence doesn't just affect motorcyclists. All of our motorcycle attorneys areskilled trial lawyers with the experience to help you or a loved one if you have been injured inVirginia,North Carolina,South Carolina,Georgia, orWest Virginia.
Whether you in a car, truck, or amotorcycle accident,contact us online today or call(855) 529-7433 for assistance.