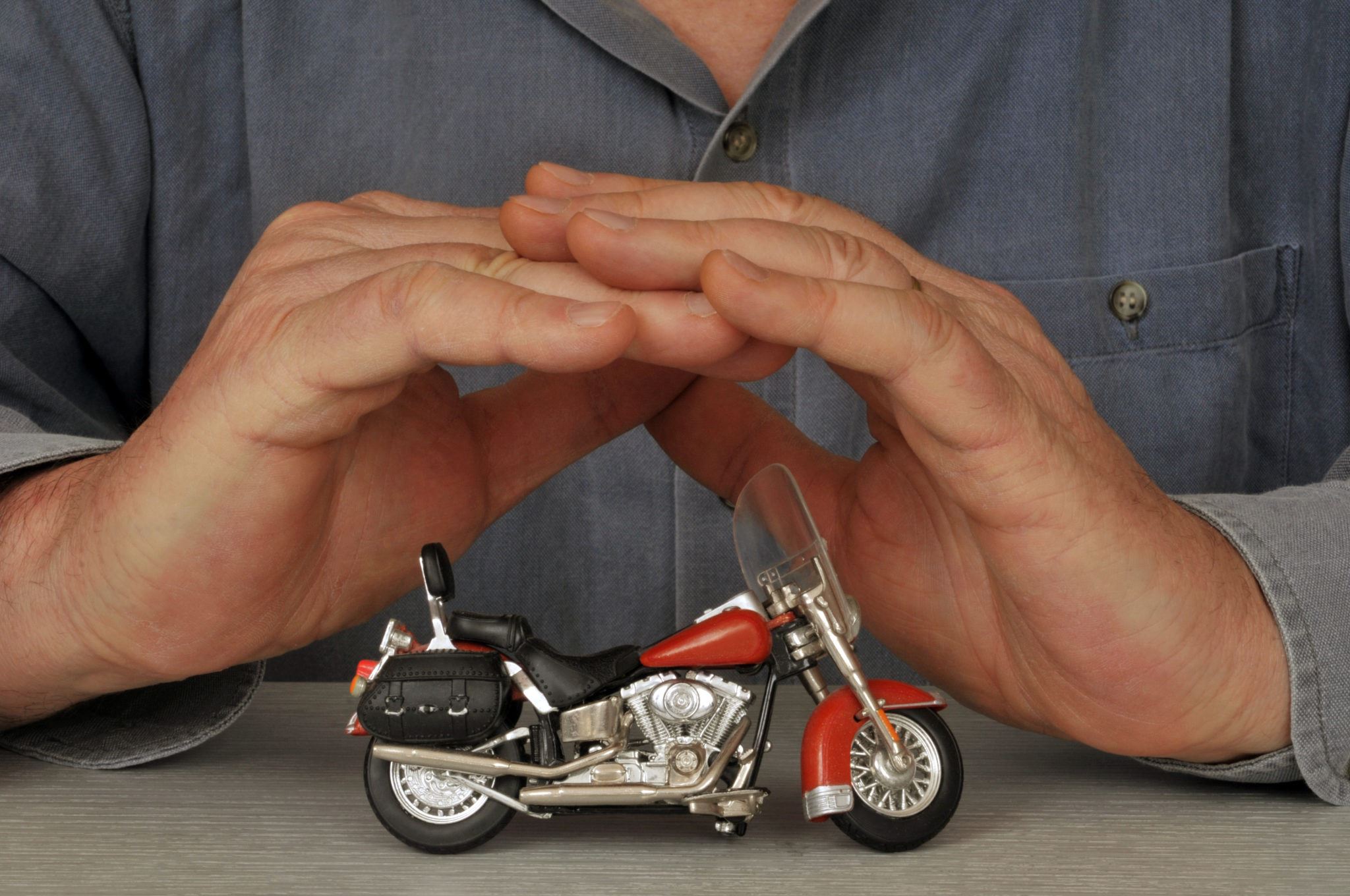 Depending on your finances and the amount of time you are able to be out riding your motorcycle, it may seem like another annoying burden to pay high motorcycle insurance premium. If you've never been in an accident and have never had to file a claim, it might feel like something you would rather do without.
The gut reflex of many riders and drivers is to find the cheapest policy possible and call it a day. Generally, motorcycle insurance coverage varies by state because there are different minimum coverage requirements per state. Premiums also vary by state partially based on the insurance company's perceived risk for that state's drivers and riders.
For example, these are the average annual premium costs for the states in which we offer our services:
| | |
| --- | --- |
| Georgia | $2,607.78 |
| North Carolina | $1126.06 |
| South Carolina | $1,500.74 |
| South Carolina | $1,500.74 |
| West Virginia | $904.87 |
*Averages are calculated byBusiness Insider as of July 2020 (averaging quotes from both GEICO and Dairyland) and include a full year of coverage.
Before you jump the gun and start seeing if you can beat the price listed above, it's important to consider how these premiums are calculated and what these basic policies include or what their coverage actually entails outside of price.
The cost of many motorcycle premiums is determined by coverage levels, the amount of seasonable weather in which a rider could potentially ride and the rate of accidents, injuries and fatalities. States like Georgia end up having higher premiums in part because of the longer riding season and lack of inclement weather (meaning more hours on the road and more chances to be involved in an accident), especially during the winter.
Other factors considered when determining premium rates is the age of the rider, and the rider's previous accident history or driving record. Outside of these more standard or expected determinants that would apply to drivers of vehicles, there are some specific things that could potentially affect your motorcycle insurance premium rate. For example:
Type or model of your bike
Number of miles you ride per year
How and where your bike is stored
Now, let's go through the basic policy coverage so you have a better understanding of what minimum requirements and a bare bones motorcycle insurance policy covers.
Basic Motorcycle Policy Coverage
We'll use the state of Georgia as an example. At minimum, a rider in the state of Georgia would need $25,000 for bodily injury or death per person, $50,000 bodily injury or death per accident and $25,000 of property damage coverage.
If you lived in Georgia and had a motorcycle policy based on the premium from the table, you could be looking at around $200 a month to cover your insurance. That might not sound too bad, and you might be thinking you could get a price even lower, but there's a catch.
Lower Costs Can Mean Higher Risk
Look, we get it – no one wants to pay a high insurance premium for their motorcycle, especially if that's on top of the auto insurance you are already paying for your primary vehicle.But lower premiums can mean higher costs down the line.
The minimum liability coverage required only covers any injuries toother injured parties in a crash and does not cover the cost for your injuries. Additionally, these insurance minimums only cover the damage that may occur to theother vehicle or vehicles involved in a crash. In serious accidents, a $25,000 per person limit may not go very far, and you could be liable for any costs above that policy limit.
That coverage does not cover any injuries that may happen to you during an accident, and there is certainly not any coverage for damage done to your bike in the process.
It should also be noted that whatever personal injury protection (PIP) you have for your other auto policies does not follow you if you are injured in a motorcycle accident. Some motorcycle insurance policies don't even include PIP.
Logically, if a motorcycle rider is involved in an accident, they are most likely to suffer the more extensive injuries, especially if the collision involved a larger vehicle. More serious injuries, such as traumatic brain injuries or spinal injuries, are all too frequent in accidents involving motorcyclists. Having sufficient PIP as part of your policy is a no brainer, and it covers a motorcycle rider's passenger as well. This could mean a higher premium though.
Other Types of Insurance to Consider for Motorcyclists
Outside of Motorcycle Medical Payment Coverage or Personal Injury Protection for Motorcyclists there are some other insurance options you may want to consider. They may cause your rate or premium to increase, but they can also help you get your bike replaced after an accident.
In the case of your motorcycle, you'll want collision coverage, which can vary depending on the type of bike you have and the cost of repairing or replacing your motorcycle. Comprehensive coverage is also something you may want to consider, because it covers things like theft or vandalism.
Riders who have invested a lot into customizing or refurbishing a classic bike may even want to consider investigating coverage for custom motorcycle parts, because customization can be costly to replace.
Discounts, Incentives and Group Rates
Don't fret too much about adding up all these different types of coverage, because there are also some incentives or discounts that you may be unaware of that could potentially lower your monthly premium. For example, there are some training course discounts (typically for riders under 25), multi-bike discounts or group rates for members of organizations like riding clubs or motorcycle associations.
Additionally, there are some instances where insurance companies offer "mature rider" discounts for those with good riding records or "lay up" savings that a rider can access in certain areas or states during the winter months when riding is out of the question.
Don't Let Insurance Companies Intimidate You
At the Motorcycle Law Group, we are riders ourselves, so we have gone through the process of getting adequate motorcycle insurance and we also know what happens when your insurance company or the other driver's insurance company is trying to dodge paying out a fair settlement in the event of an accident.
That's where we step in—we are The Firm That Rides®, so we know what it's like to be in your shoes and we will fight to make sure you get the fairest settlement possible should you get into an accident that requires litigation.
Call us at(855) 529-7433 for a free, no-obligation consultation. We also providefree motorcycle insurance policy reviews if you'd like some advice on coverage.