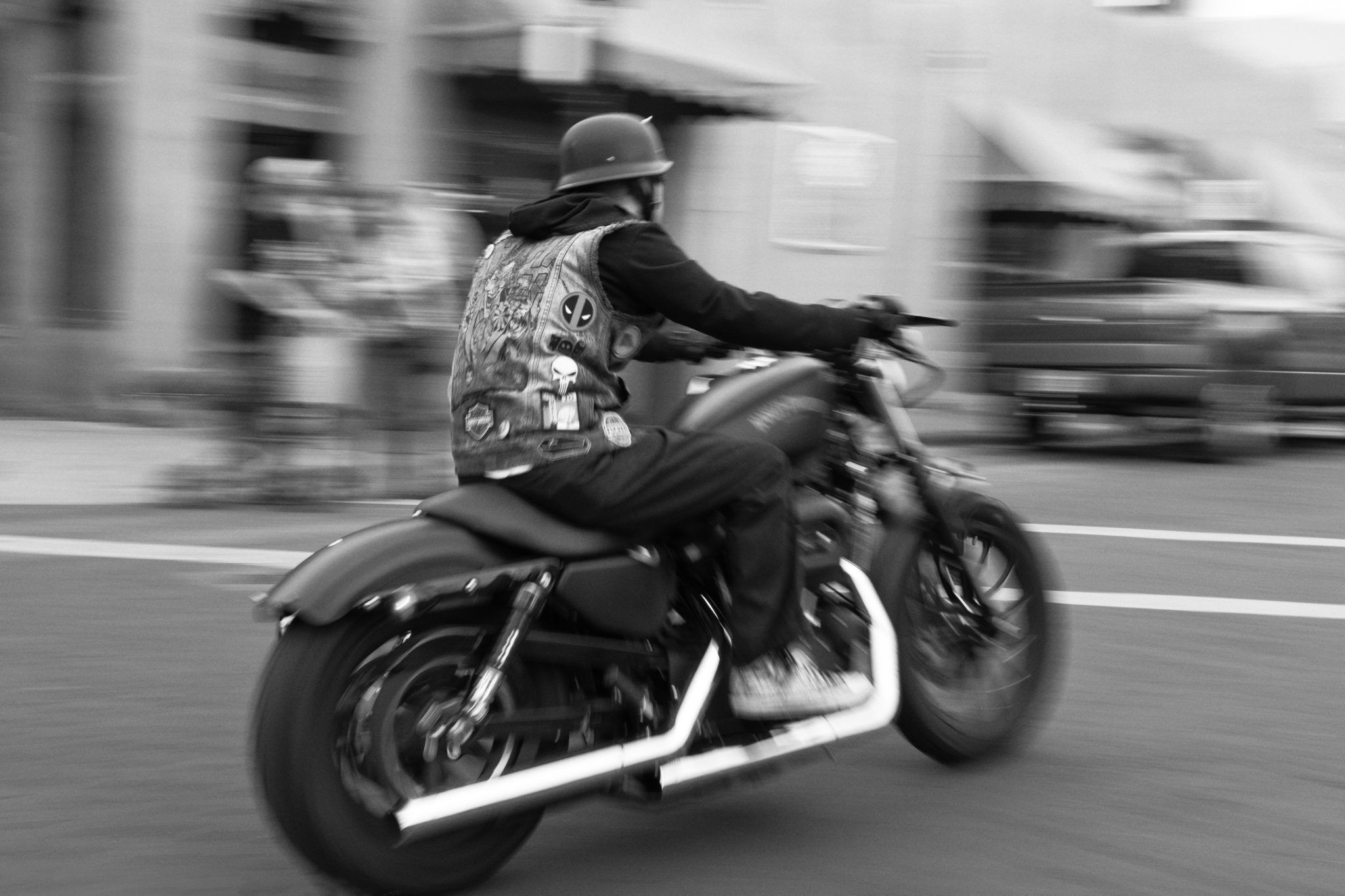 Personal injury protection (PIP) is a type of insurance coverage available or required in no-fault insurance states. In those state, every driver's own insurance coverage pays for their injuries through PIP. If a motorcyclist in one of those states were to be hit by a distracted driver, their own PIP coverage would pay for the injuries the other driver caused.
If the rider's injuries were severe and the cost of their medical bills, lost wages and pain and suffering exceeded their PIP policy limits, or some statutory set limit, they would then potentially be able to file a claim against the other driver. Keep in mind that each no-fault state has its own particular rules when it comes to what PIP will cover and how it is utilized.
States/territories that utilize no-fault auto insurance systems include:
Florida
Hawaii
Kentucky
Massachusetts
Michigan
Minnesota
New Jersey
New York
North Dakota
Pennsylvania
Puerto Rico
Utah
The states in which Motorcycle Law Group represents clients – Virginia, West Virginia, North Carolina, South Carolina and Georgia – do not utilize no-fault auto accident laws. However, drivers from no-fault states are sometimes involved in accidents while traveling to other states, and such drivers may carry PIP which can be used to defray medical costs after an accident.
What Does PIP Cover?
There are benefits and drawbacks for people with PIP coverage.
The good thing about PIP is there's less risk posed by uninsured motorists. You can't control the choices other drivers on the road make about their insurance coverage, but you can make sure you personally carry enough coverage to protect yourself from uninsured and underinsured drivers.
No-fault coverages like PIP are also much more likely to pay out. You don't have to fight the responsible driver's insurance company to get your claim paid.
The drawback is PIP doesn't cover all of your expenses. In many states it will only cover up to 80 percent of your damages, which means someone else could hit you and you'd still have to pay a 20 percent deductible out of pocket, even though you did nothing wrong.
PIP will cover many of the costs bodily injury and liability insurance covers, including things like:
Medical costs
Lost wages
Additional costs you incur due to your injuries (childcare, household services)
Funeral expenses
Is PIP Insurance Available in Virginia, South Carolina, West Virginia, North Carolina and Georgia?
Traditional no-fault PIP coverage isn't available in Virginia, West Virginia, North Carolina or South Carolina, but a similar type of coverage, known as MedPay, is available.
The nice thing about MedPay is there's no deductible. Like PIP, it will kick in regardless of whether you were at fault for the accident or not. Since it's your own coverage, MedPay can act as a safety net to get your medical costs covered right away while you're trying to deal with the headache of getting the other driver's insurance to compensate you.
The downside of MedPay is it doesn't cover non-medical costs, like lost wages.
While Georgia is not a no-fault state, both PIP and MedPay are available to Georgia residents.
Why Would You Get MedPay if You Already Have Minimum Insurance Coverage?
Liability insurance coverage protects the negligent driver when a claim is made against them. Uninsured and underinsured insurance coverage protects the injured driver who is hurt by another motorist who either had no insurance or did not have enough insurance. All of those cover only damage caused by a negligent motorist. MedPay generally covers injuries related to the use of a motor vehicle regardless of any fault; yours or someone else's. To put it another way, both MedPay and uninsured motorist/underinsured motorist coverage protects you – the policy holder. Since MedPay is a type of no-fault insurance it will help pay for some of your hospital bills regardless of who is at fault. It could be a deer, a dog, or even you. MedPay will protect you.
Uninsured and underinsured motorist coverage is there to protect you in case an uninsured or underinsured driver hits you and your medical costs exceed their policy limits. This type of coverage is more important for motorcycle riders than the average driver since motorcycle riders frequently suffer severe, expensive injuries. Even a driver with the legally required minimum coverage might be underinsured formotorcycle accident injuries.
Dealing with the insurance company and negotiating a claim settlement doesn't happen overnight. By the time the other driver's insurance company agrees to pay your treatment may have ended. MedPay can help defray costs incurred while your claim moves forward. This can be beneficial for riders that don't have thousands of dollars readily available to pay for hospital bills.
Get Help Dealing with the Insurance Company After a Motorcycle Accident
Just because you know that the other driver caused your motorcycle accident and was at fault doesn't mean the insurance company is going to write you a check without putting up a fight. Insurance companies aren't known for their generosity, and if there's any doubt about who caused a crash, and even if there is not, an insurance company will do their best to deny, or at the very least, underpay your claim.
TheMotorcycle Law Group is the Firm that Rides®. As riders who have decades of combined experience practicing law and representing motorcyclists in Virginia, West Virginia, North Carolina, South Carolina and Georgia. We understand how difficult these cases can be.
We're always ready to help fellow riders get the compensation they deserve after being injured in a motorcycle accident. Call us at(855) 529-7433 to request afree case evaluation.
Also considercontacting us if you're looking for expert advice on your motorcycle insurance. Don't let some negligent driver's mistake destroy your finances – make sure you have adequate protection.