When people are injured due to the careless actions or mistakes of other people or businesses, they shouldn't be forced to shoulder the financial costs that arise at a result. Insurance companies are technically supposed to make sure that doesn't happen. Unfortunately, that's rarely the way things work out for people who are injured, including those who are injured in motorcycle accidents.
Insurance companies maintain lucrative profits by paying as little as possible on property damage and injury claims. Personal injury attorneys are in the business of making sure people who are injured don't get shortchanged by the insurance companies.
People can be injured in a wildly diverse number of ways. They can slip in grocery stores, get injured by equipment at work or – most commonly – be involved in car, truck or motorcycle accidents.
Maybe the most important thing for injured people to understand immediately following their accident are the differences between the many personal injury attorneys who operate in Virginia, South Carolina, North Carolina, West Virginia and Georgia.
Some personal injury attorneys focus their practice on medical malpractice and dangerous products litigation. Others take nothing but auto accident personal injury cases. A very small handful of personal injury lawyers have earned reputations as highly effective advocates for riders injured in motorcycle accidents.
Experience matters in personal injury cases. Motorcycle accidents are complicated, and insurance companies have a lot of legal tricks and negotiating practices that they have honed over decades to make sure injured riders get as little as possible for their injury claims.
A personal injury attorney who focuses 80 percent of their practice on auto accident injuries and slip and fall cases is likely not intimately familiar with the specifics of motorcycle accident injury cases.
That's why it's often in a rider's best interest to look for lawyers that have extensive experience representing motorcyclists – or better yet, lawyers that are motorcyclists.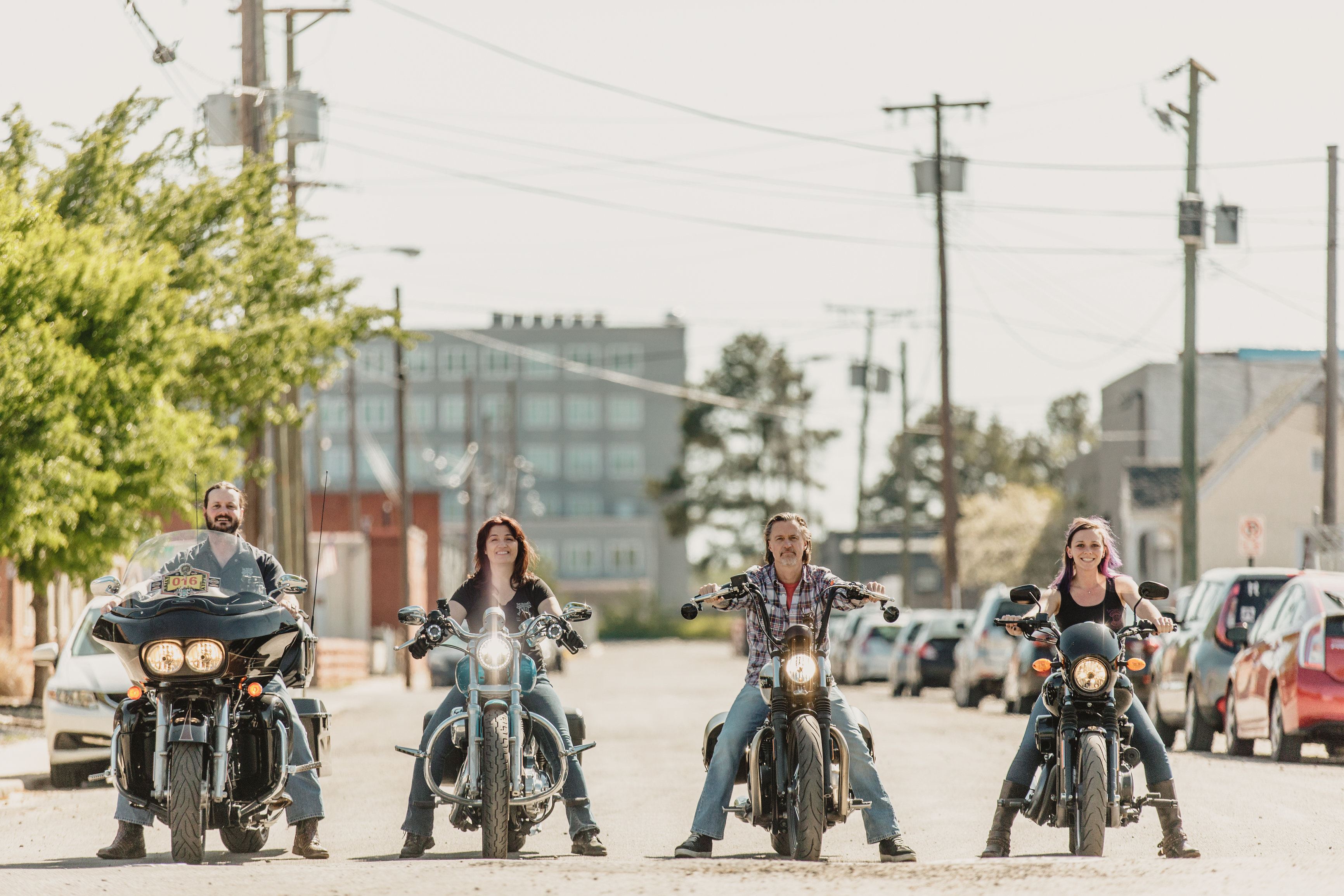 Search Online for Motorcycle Accident Attorneys
While the internet may be a mixed bag for society in general, it's certainly made finding local businesses a lot easier. Motorcyclists can easily find attorneys who represent riders in motorcycle accidents by doing a quick search online.
Keep in mind that there's a difference between having a page on your site about motorcycle accident injury cases and actually having real-world courtroom and negotiation experience. Any attorney can say they represent injured riders, but not every firm actually does it on a regular basis.
Look at a law firm's content. Is motorcycle law a big part of their identity? Do they go into detail about the factors that make motorcycle accident cases more difficult than a normal auto accident injury case? Do their lawyers have personal experience riding?
Make the Most of Your Free Motorcycle Accident Personal Injury Consultation
Don't hesitate to schedule a free initial consultation with a motorcycle accident lawyer you think might be good for your case. Ask them questions about their experience riding and get a feel for how many motorcycle accident clients they've actually represented.
A free consultation is your opportunity to learn about some of the unique challenges you might face after your motorcycle accident injury. The best attorney for your case won't be afraid to give you an honest assessment of your chances. Ask them to explain some of the strategies the insurance company might use to deny your claim or reduce your compensation.
Maybe most importantly you should ask about their successes in motorcycle accident injury cases like yours.
Every case is unique. There are no guarantees in the law, so be wary of any motorcycle accident or car crash lawyer who guarantees results. They should be able to tell you what previous cases similar to yours were worth and explain some of the factors that could affect your damages, but they shouldn't promise you specific dollar amounts.
Who Do Other Motorcyclists Near You Recommend?
If you're a member of local motorcycle groups or use a particular motorcycle repair shop regularly, consider asking them for advice. Law firms like the Motorcycle Law Group frequently partner with local motorcycle organizations to advocate for the interests of riders and ensure their rights are protected after motorcycle accidents.
Talk to Personal Injury Lawyers with Extensive Experience in Motorcycle Accident and Car Accident Law
At the Motorcycle Law Group, we offer riders and drivers a truly rounded foundation of experience. Asthe Firm that Rides®, all of our motorcycle accident lawyers are riders. They're also drivers, and have vast experience representing car and truck drivers in all types of auto accidents.
We leverage decades of combined experience to fight for the damages clients in Virginia, South Carolina, North Carolina, West Virginia and Georgia deserve after car and motorcycle accidents.
Call us at(855) 529-7433 for a free, no-obligation consultation.