The main difference between states in terms of motorcycle laws are primarily related to safety and equipment. Driving a car or truck is relatively similar regardless of where you are. You're generally required by law to wear a seatbelt, stop at red lights and drive within the speed limit. There's a bit more diversity in motorcycle laws, but in broad terms the rules that govern how you operate your motorcycle are fairly similar in every state.
States often have slightly different equipment laws pertaining to things like how many mirrors or brake lights your motorcycle needs.
Motorcycles are one of the few areas of regulation in which safety laws actually get rolled back pretty frequently. There was a time when helmets were required by law and ape hangers were illegal in nearly every state.
Now dozens of states don't require helmets for every rider, and ape hanger i.e. handle bar height bans have been reversed in states likeArizona andSouth Dakota in recent years.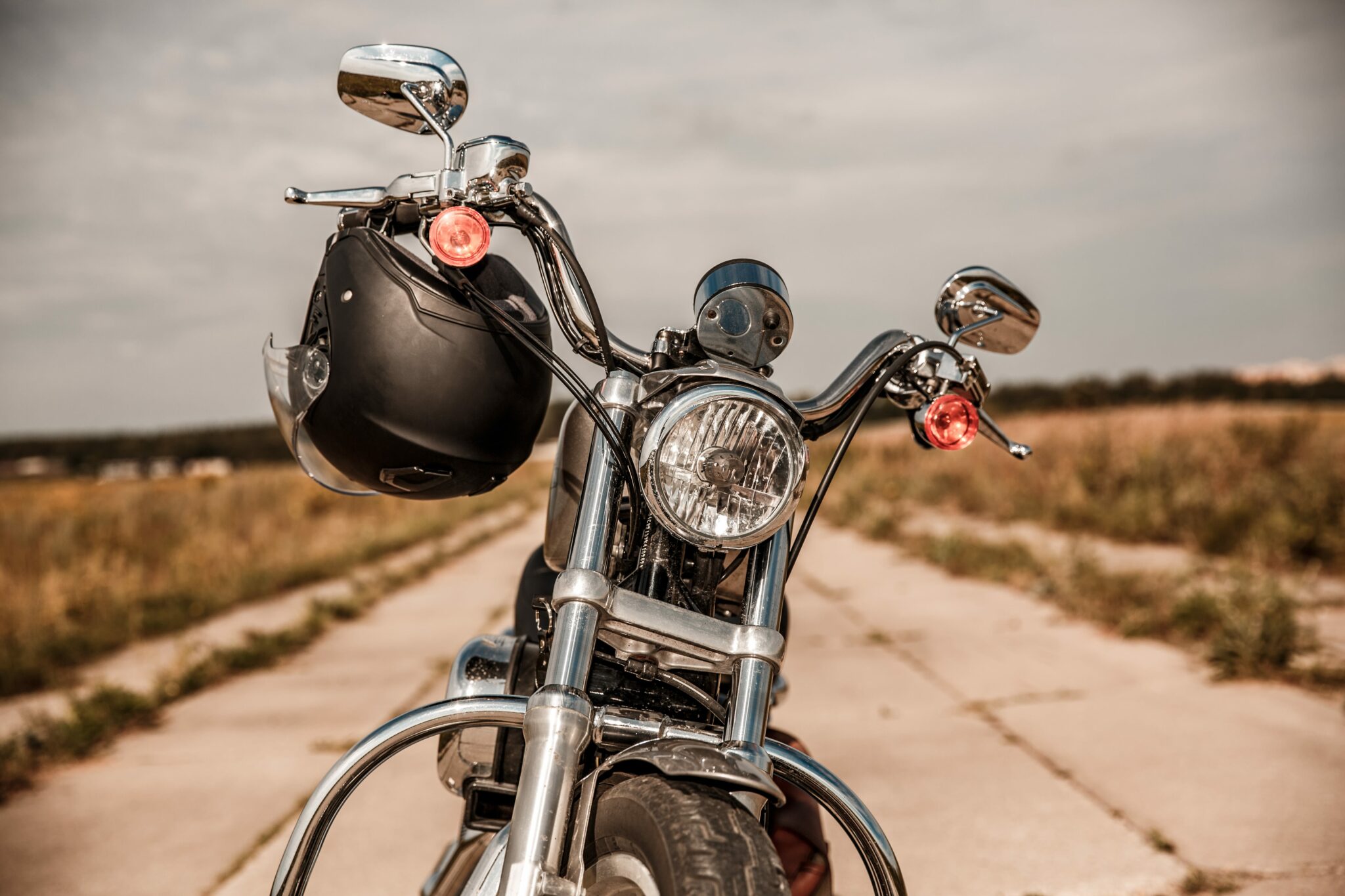 Lane Splitting & Filtering
Unfortunately, most states prohibit both lane splitting and filtering, although we are seeing more states adopt forms of each.
While many disagree of the specific definitions, lane splitting refers to motorcyclists riding in between lanes of moving automobiles traveling in the same direction. Lane filtering usually refers to motorcycles moving between lanes of stopped traffic, usually at a light or other back up, in order to get to the front of the congestion and continue on.
Both lane splitting and lane filtering can significantly reduce the risk of motorcycles being struck in the rear while in slow moving or stopped traffic. Nearly every study that has looked at how lane splitting/filtering affects congestion suggests that any city with a large number of commuters on motorcycles or scooters can generate a drop in congestion just by allowing the practices of lane splitting, or lane filtering.
Most states prohibit lane splitting/filtering. For a long time, California was the only state that has approved the practice. However, recently Montana, Utah and Hawaii have approved some from of lane splitting/filtering. Both houses of the Oregon legislature recently passed a bill allowing lane splitting, only to have the governor veto the bill. This year it is expected that there will be numerous states that introduce bills to allow lane splitting, to include both Virginia and Maryland.
Motorcycle Helmet Laws
Various lobbying groups have been effective in getting motorcycle helmet laws rolled back over the past two decades. Only 18 states have universal helmet laws which require all motorcycle operators and passengers to wear a helmet. More than half of states only require riders under the age of 18, or in some cases 21, to wear a helmet while riding a motorcycle. In Iowa and Illinois helmets aren't legally required for any riders.
Passenger Age Restrictions
Most states allow riders to carry passengers of any age. From a practical standpoint, children generally need to meet certain size and age requirements to physically ride as a passenger on most motorcycles without a sidecar, so it's not usually an issue that require legislation. There are a handful of states with laws on the books restricting passengers by age:
Arkansas: Children under 8 years of age
Hawaii: Children under 7 years of age
Louisiana: Children under 5 years of age
Texas: Children under 5 years of age (unless in sidecar)
Washington: Children under 5 years of age
Noise and Muffler Laws
Most states have laws about exhaust and emissions, but some have specific laws pertaining to mufflers and noise. There are about 10 states that don't have noise prohibitions for motorcycles. About 20 states have banned cutouts. The majority of states have laws requiring either mufflers or some other noise-suppressing system. Some also have explicit wording to discourage riders from modifying their rides to increase sound levels.
Daytime Headlight Laws
Another safety area where there's some diversity in motorcycle laws from state to state pertains to daytime headlight use. About half of states allow riders to get by with modulating headlights during daytime. The other half requires normal headlight use during the day. There are also about a half dozen states that give riders a pass on daytime headlight compliance if their motorcycle was manufactured before the 1950s or 1970s.
Learn About Motorcycle Laws in Virginia, South Carolina, West Virginia, North Carolina and Georgia
The Motorcycle Law Group represents riders injured in accidents in Virginia, South Carolina, West Virginia, North Carolina and Georgia. As the Firm that Rides®, our lawyers are intimately familiar with all the motorcycle laws that affect the riders we represent. You can find the motorcycle laws for these states on our website:
If you or a loved one is ever injured in a motorcycle accident, don't hesitate to give the Motorcycle Law Group a call at(855) 529-7433
for a FREE case evaluation.