The road is unpredictable, and accidents can happen at any time. There are several different aspects of accident preparedness; legal, insurance and knowing what to do immediately after an accident.
If you do get involved in an accident, it's always best to have all your ducks in a row from a legality standpoint. This means not only having proof your abiding by all laws when the accident occurred, but also knowing who you can call for legal assistance if you're ever injured.
Insurance is not something you can get retroactively. Being proactive with your insurance coverage can help ensure that if the unexpected does happen, you won't be stuck holding the bill.
Most importantly, you need to know what to do if you are involved in an accident. The steps you take and the evidence you gather could be the difference between a full recovery and long-term financial pain.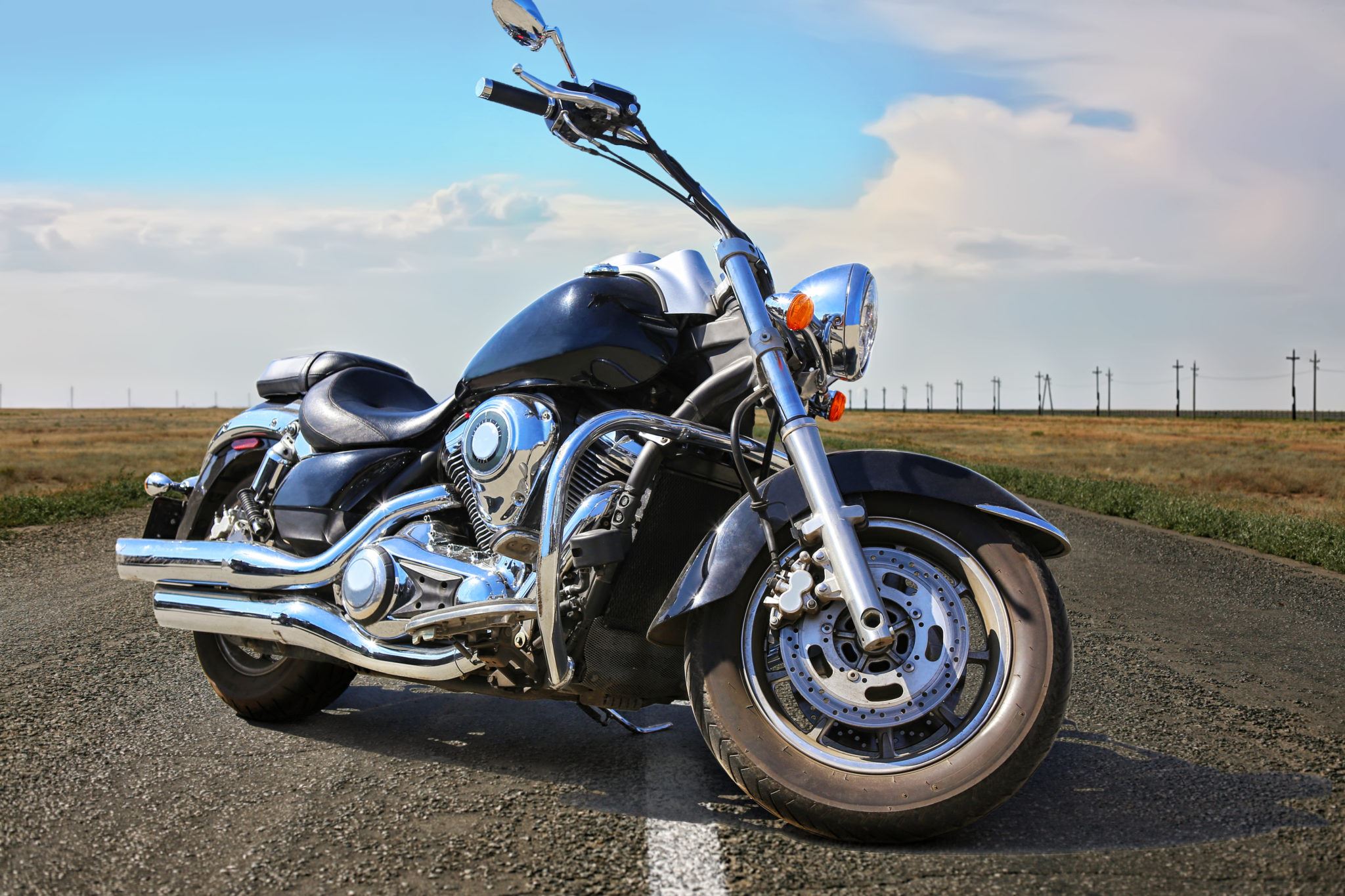 What to Do Before an Accident
Get the Necessary License Designation/Endorsements
Virginia: Class M (Both two or three-wheeled motorcycles), Class M2 (Just two-wheeled motorcycles) or Class M3 (Just for three wheeled motorcycles)
To obtain a Virginia motorcycle designation, riders must:
Pass a vision screening
Pass the motorcycle knowledge exam
Obtain a motorcycle learner's permit for 30 days
Pass a motorcycle road skills test (Not every DMV offers the motorcycle road skills test – if you need one check for availability)
To get a motorcycle endorsement, riders must:
Take and pass the Basic Rider Course (BRC), also known as the Motorcycle Safety Awareness Program
The Experienced Rider Course (ERC) is not required but it is available and covers mental strategies, risk management, traction, braking, cornering, swerving and other accident avoidance techniques
Georgia: Class M License
To get a Class M license in Georgia, you must either:
Take a Motorcycle Safety Program Course
Pass a knowledge and on-bike skills test (on your own motorcycle) and a vision test
Pass a vision test
Pass a motorcycle knowledge test
Pass a road sign identification test
Pass an off-street motorcycle skills test (motorcycle road tests have to be scheduled ahead of time – appointments available Tuesday, Wednesday and Thursday atspecific NCDMV locations)
Pass theMotorcycle Road Test at a designated SCDMV location
Provide proof you passed an exam comparable to the SCDMV's motorcycle skills test
Other Accident Preparedness Tips
Always carry your license, registration, motorcycle insurance information and health insurance cards on you when you ride
Consider having a card in your wallet with "Emergency Contact Information" on it
Keep your insurance up to date
Research attorneys and relevant motorcycle laws if you ride
Know the Motorcycle Laws
Most states' motorcycle skills tests or written portions – if they're required – should give you a basic overview of motorcycle laws for your jurisdiction. But there's more to motorcycle safety and legality than the basics. If you passed the test a long time ago, it won't hurt to brush up on state laws that pertain to you.
Why are laws so important in an accident? If someone was doing something illegal and an accident happened, you want it to be the other driver that was in the wrong – not you. Following the laws may not always keep you safe from other drivers, but it can at least help ensure you're not the one who will be liable if a crash happens.
Make Sure Emergency Personnel Can Easily Find Your Contacts
Riders involved in accidents are often severely injured to the point where they can't call their emergency contacts themselves. That's why having a card with your emergency contacts in your wallet next to your health insurance cards may be necessary. You want any medical personnel to be able to easily locate your insurance information as well as know who they should contact in the event you need someone to make decisions on your behalf if you're incapacitated.
After an Accident
Don't say anything about the accident to anyone. In most states you are required to check if anyone is injured and needs help, and you'll need to exchange insurance information and your driver's license –but that's it. Never apologize or admit to an accident being your fault.
You don't even have to speak to the police. You can tell them that given the stress of the accident you need to get medical attention or gather your thoughts before making a statement, which you can give at a later time.
Take photos of the accident scene yourself. Don't just trust the police or the other driver to gather evidence. If you've been injured, don't hesitate to call a friend or family member to come take cell phone video and photos of the accident for you. Try to get:
Wide-angle shots of the vehicles where they landed before anything is moved
Wide-angle shots of the debris on the roadway before it's cleaned up
Close-up shots of the damage to the vehicles and your motorcycle
Also, try to talk to witnesses and get their contact information. A witness's testimony can be hugely important when it comes to insurance company negotiations. A witness is an impartial party who doesn't have any reason to mischaracterize what happened.
Accidents Aren't Predictable, But Good Insurance Can Provide Surety
If your motorcycle is your primary form of transportation, you likely need to replace your bike as soon as possible. Even if it's not, your motorcycle is a big investment and it will be important for you to get compensated fully for its replacement costs.
Riders who still have a motorcycle loan on their bike purchase should strongly consider adding GAP insurance to their policy. Motorcycles, like cars, lose value quickly. If you buy a new bike for $25,000 it will only be worth $22,500 once you ride it off the lot.
Putting 10,000 miles on it will knock off another significant percentage – but you'll still owe nearly $25,000.
If you get in an accident and your motorcycle is totaled, the insurance company will value it based on the bike's fair market value, which could be a lot less than what you still owe on your loan. GAP insurance makes up the difference between what you owe andwhat your motorcycle is valued at, so you don't end up having to pay off the remainder of a loan for a bike you no longer have.
Some other types of overlooked motorcycle insurance are gear coverage and classic motorcycle insurance.
Gear, especially good gear, is not cheap, and it's likely to get damaged in a serious motorcycle accident. Standard motorcycle insurance policies won't cover a lot of that gear (boots, chaps, leather jackets, etc.) – other than helmets (on some policies).
Classic motorcycle coverage is for riders who have spent tens of thousands of dollars and years of their life restoring a classic bike. Kelly Blue Book estimates a 1969 Harley-Davidson XLCH Sportster is worth about $3,040. You may have put 10 times that into restoring the bike, but the insurance company doesn't care about your time or investment unless you've purchased classic/collector motorcycle insurance.
If you're riding a vintage or restored motorcycle and you just have normal coverage, consider contacting your insurer or shopping around to find out if classic motorcycle coverage is a better fit for you.
Get Help After a Motorcycle Accident
If you or a loved one ever do get into an accident, it's likely in your best interest to contact a motorcycle injury attorney. These personal injury attorneys have focused a significant part of their practice onlearning about motorcycle law and assisting riders with some of the unique difficulties they face after an injury accident.
The Motorcycle Law Group isThe Firm That Rides. We understand motorcycle accidents because we are riders and we've represented hundreds of people who have been in similar accidents. If you have questions about your case, call(855) 529-7433 for afree initial consultation.