Whether or not you have to attend some kind of motorcycle safety course before you can receive a motorcycle license or endorsement depends on the state in which you reside. You can read one of our blogs from last month to learn more about the specific licensing requirements for your state.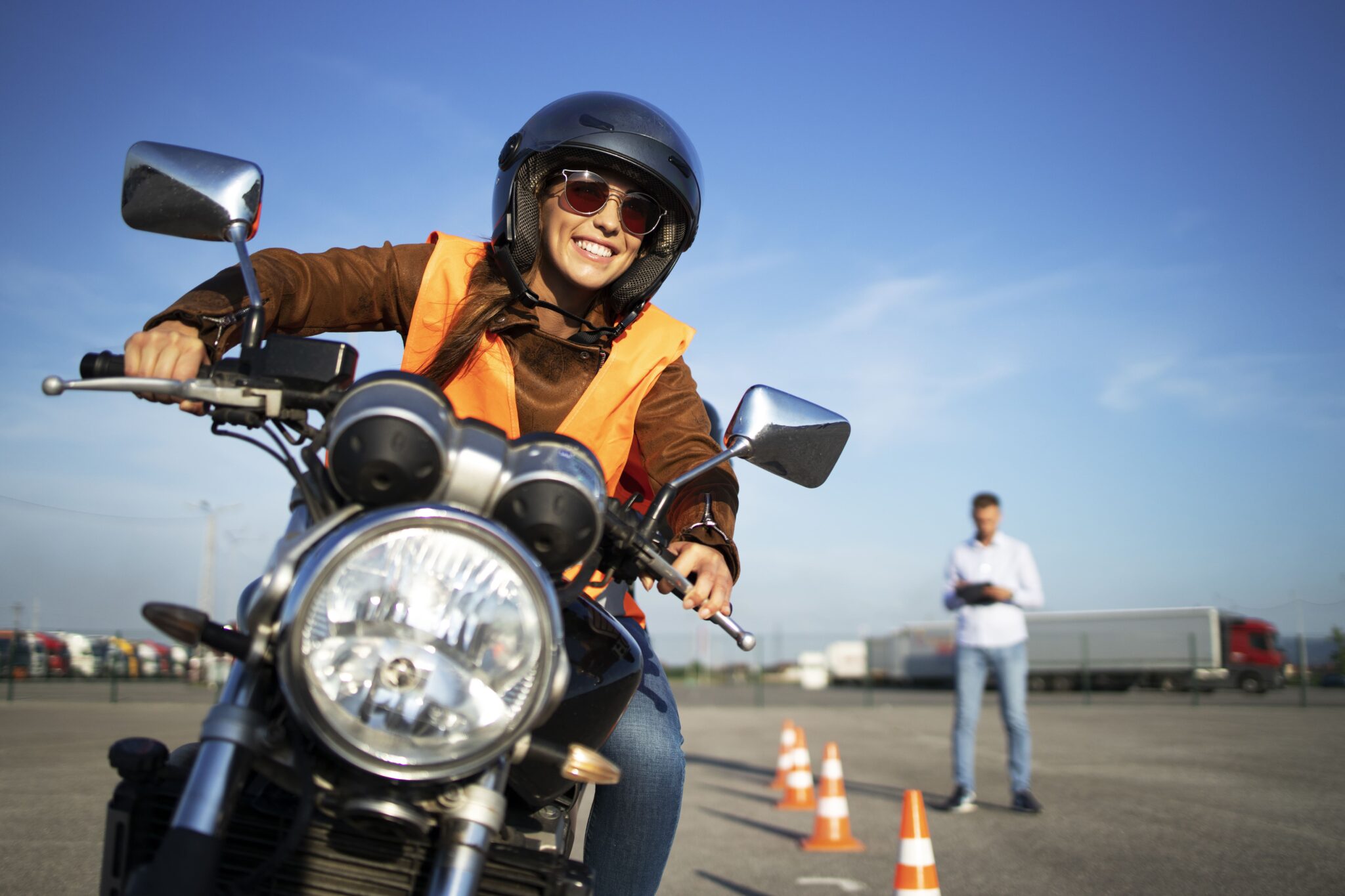 Virginia
You're not required to take their rider training program, but if you do take it you won't have to take and pass the motorcycle knowledge exam or the motorcycle road skills test.
South Carolina
You aren't required to take a safety course to get your license unless you fail the motorcycle road test three times in a row. Then you will need to take the safety course to get your motorcycle license.
North Carolina
A safety course isn't required but you will need to pass a motorcycle knowledge test and road test.
West Virginia
You'll be exempted from the riding skills test if you enroll in and complete one of the DMV's motorcycle safety programs. If you fail the motorcycle knowledge test, you'll need to take the motorcycle safety program before you can get your learner's permit.
Georgia
There aren't any specific safety courses you're required to take to get a motorcycle permit or license, but minors do have to take several training programs to get their regular permit or a motorcycle permit.
What's in a Motorcycle Safety Course?
There are generally two parts of a motorcycle safety course: classroom instruction and practical riding. Both are tailored towards helping you get a motorcycle license or endorsement.
These courses generally total about 15 to 20 hours and are stretched out over two to three days. Many states offer weekend instruction where you'll take the motorcycle safety course on a Saturday and Sunday.
Instruction normally covers a lot of different aspects of motorcycles and riding. In the classroom students learn about different types of motorcycles, the basics of controlling motorcycles and specific laws pertaining to riding in their state.
The skills course portion of motorcycle safety classes involve riding motorcycles. Courses will be set up by instructors that will allow students to practice a number of riding techniques, from the basics to more advanced maneuvers. These usually include:
Accelerating
Braking
Shifting gears
Maneuvering around objects
Making U-turns
Safely changing lanes
The basics of accident avoidance
You can safely assume that anything taught on the riding course will be included in the skills test you'll need to take to get your motorcycle learner's permit – unless your state doesn't require you take the test after passing the course.
Whether you'll need to bring your own bike depends on the course. In many cases there's an assumption that you can't ride your own motorcycle to the course since you don't have a permit, so they'll provide motorcycles to practice on.
What to Bring to a Motorcycle Safety Course
For the classroom portion of a motorcycle safety course, you'll want to bring a pen or pencil and paper. The riding school may have specific apparel requirements for the riding portion. These often include things like:
Jeans
Gloves
Motorcycle helmet
Eye protection
Over-the-ankle boots
Long sleeve shirt or jacket
The instructors may also check your helmet to make sure it meets the specific safety requirements for the state in which you're taking the course. In many cases that means the helmet needs to be DOT or Snell-approved.
Are Motorcycle Safety Courses Free?
No – they generally cost between $200 and $400, depending on the state and the safety course provider. Keep in mind that only state-approved safety courses allow you to skip the skills test or written test in states where that's permitted.
If you're trying to get your motorcycle permit in Virginia or West Virginia and want to take a safety course instead of passing the motorcycle skills test at the DMV, make sure the safety course is approved for that purpose.
Is It Worth Taking a Motorcycle Safety Course?
Motorcyclists who have been riding for years likely won't get much out of the basic safety course for new riders. If you're new to riding, safety courses can be valuable.
More experienced riders can also take more advanced courses. You can find motorcycle courses for all kinds of specific skills, like crash-avoidance, circuit and sport bike riding, dirt bike riding and more.
If you or a loved one are seriously considering taking up riding or want to get a motorcycle for road trips or just as an affordable way to commute, taking a motorcycle safety course may be a good idea.
Get Help After a Motorcycle Accident in Virginia, South Carolina, North Carolina, West Virginia or Georgia
The attorneys at the Motorcycle Law Group understand how dangerous the road can be for riders. In many cases motorcycle accidents aren't caused by uneducated riders – they're caused by inattentive or reckless car and truck drivers.
If you or a family member have recently been injured in a motorcycle accident, our attorneys are here to help. Call us at(855) 529-7433 fora free consultation.