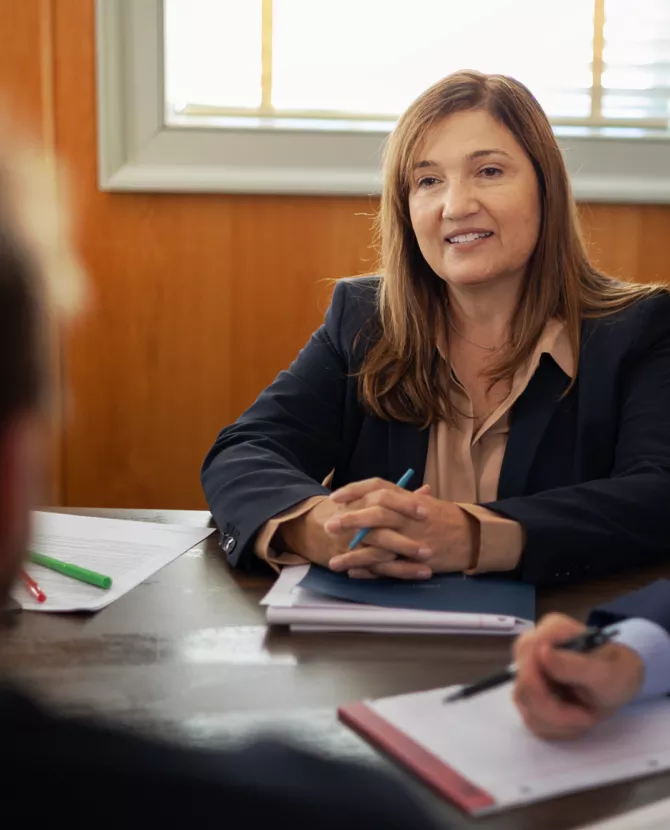 If you've been in a motorcycle accident, get an attorney who knows their way around both the bike and the law.
As avid motorcycle riders, each attorney with our firm understands the unique situations motorcyclists face each day on the road. This direct experience gives us the ability to present your motorcycle accident to a jury, judge, or insurance adjuster, and make sure they understand what happened to you from a knowledgeable and persuasive perspective.
Each of our motorcycle crash lawyers is a skilled trial attorney who can take your case to litigation. Whether the opposition is willing to negotiate or not, you can depend on us to be there for you.
Don't rely on just any motorcycle injury attorney — especially those who only pretend to know this world. Trust lawyers who ride and understand the difficulties we all face. We have seen our fair share of turn incidents, rear-end crashes, and negligence on the part of motor vehicle drivers who fail to acknowledge motorcycles on the road.
We know motorcycles.
What makes an attorney who rides a motorcycle better-equipped to handle your case over lawyers that don't ride bikes?
Because we know the ins and outs of bikes, are well-versed in motorcycle laws and insurance regulations, and share the passion of our fellow men and women who ride. Since 1990, Tom McGrath's Motorcycle Law Group has represented injured riders and personal injury clients to protect their rights and supported all Americans' freedom to ride.
---
We know how bikes work. Motorcycles move differently from cars and require operations unique to a two-wheeled vehicle. Having a lawyer on your side who understands the mechanisms of motorcycle operation and the physics involved gives you an upper hand explaining your case to judges, juries, and insurance adjusters.
We love riding and know the reasons you do, too. We convey our shared love of motorcycles to all involved parties with sincerity and compassion. As fellow riders, we've all gotten cut off, boxed out, quickly found escape routes, and had to made emergency stops to avoid collisions. We know what it's like to be on two wheels in a sea of four-plus, and we effectively communicate that perspective to judges, juries and insurance companies. It matters.
We give back more than we are given. Outside of the office, we donate time and money back by lobbying lawmakers on causes that impact riders (and fight against unfair legislation), represent affected riders with free legal advice, and donate to charitable causes close to the motorcycling community.
We give back to causes that matter to you. In addition to legal aid, our attorneys have a proven track record advocating for motorcyclists' rights in statehouses, and we support the riding community through volunteer efforts.
Locations
---
Tom McGrath's Motorcycle Law Group is trusted by riders and their families, motorcycle clubs, lawmakers and others to effectively represent individuals in legal cases and support the right to ride.
Resources
The team at Motorcycle Law Group has compiled these helpful resources to answer questions before you have them.